Turn your wedding paper into a creative photo album just like Jasper and Kathleen
Last summer, Jasper and Kathleen sealed their ten-year relationship with a wedding! They celebrated the big day together with their closest friends and family and made memories that would be cherished forever. After the wedding, Jasper and Kathleen decided to look for a fun and original way to thank their guests for sharing this special day with them. They chose to make a wedding paper filled with the best photos from the wedding day.
A picture says more than a thousand words
"Where we're from, it's custom to present guests with a photo of the couple after the wedding. We briefly considered this, but quickly concluded that we wanted to find a way to thank our guests by turning the spotlight on those who had supported us throughout the past 10 years."
"The photographer had also provided us with so many fun photos that it was impossible to pick just one picture for a thank-you card. That's why we decided to make a personalized wedding paper from Happiedays where we could place a selection of photographs. That way, each guest would receive a mini-photo album of the wedding to say thank you!"
Letting your imagination run wild
"There were already lots of wedding-themed newspaper templates to choose from on the Happiedays website and I was excited to get started immediately. Within the hour I had replaced the photos from the chosen template with our own and had adjusted the sample text with personal messages and other content. The fact that the online design tool alerted you to low-quality photos that were too pixelated to be printed well was very useful. That way you're always guaranteed perfect results."
"My husband was excited by the final product but decided to get even more creative. He decided to turn the back page of our wedding paper a personalized puzzle corner. As a digital artist, Jasper knows his way around Photoshop and was able to adapt some of our wedding photos. He then tasked the guests with spotting the seven differences between the original and edited photo."
Sharing cherished memories with friends and family
"We absolutely loved the end result! The wedding photos came out great and the content was clear and legible. We also had great fun handing our wedding paper out. We paid all our friends and family a visit to deliver the paper personally. Everyone was thrilled with the result and it was a great way to reminisce on the big day."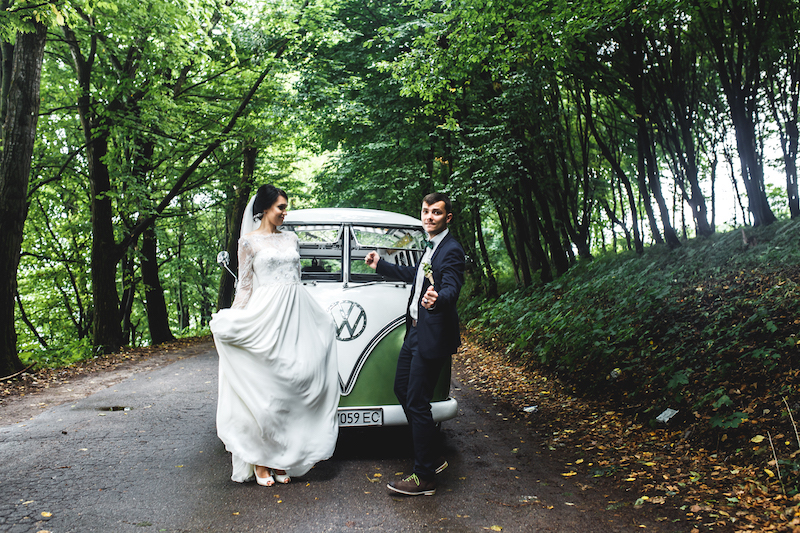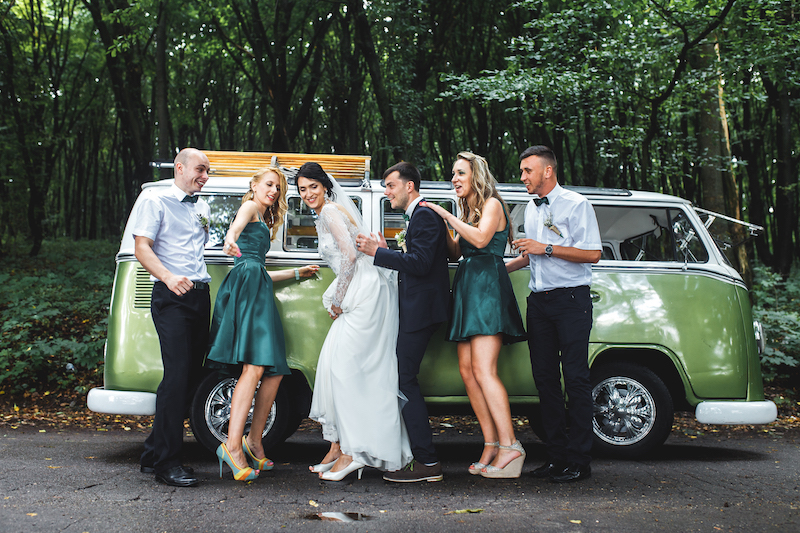 Good to hear you were so pleased with your wedding paper, Jasper and Kathleen! We wish you nothing but love and happiness on the wonderful journey you've set out on together.