Discover our 5 tips for your Father's Day newspaper!
Father's Day is just around the corner! On Father's Day, dads everywhere are treated to breakfast in bed and fun homemade gifts. But finding an original gift or present can be tricky. Is your gift special enough? Unique enough? Creative enough? With your own Father's Day newspaper, you can be sure to answer those three questions with a resounding yes!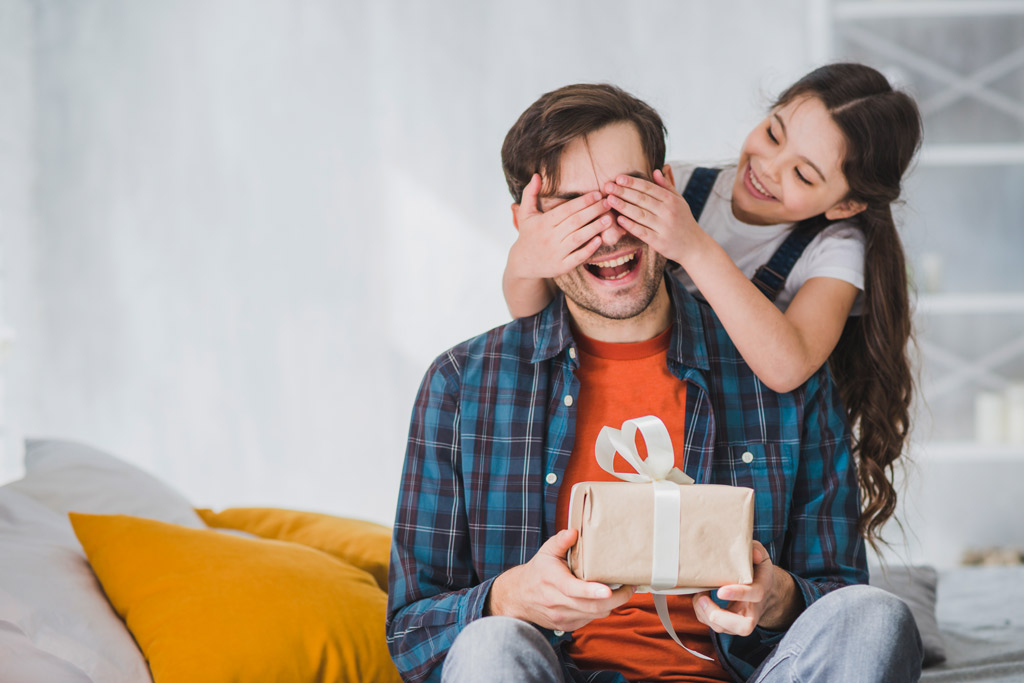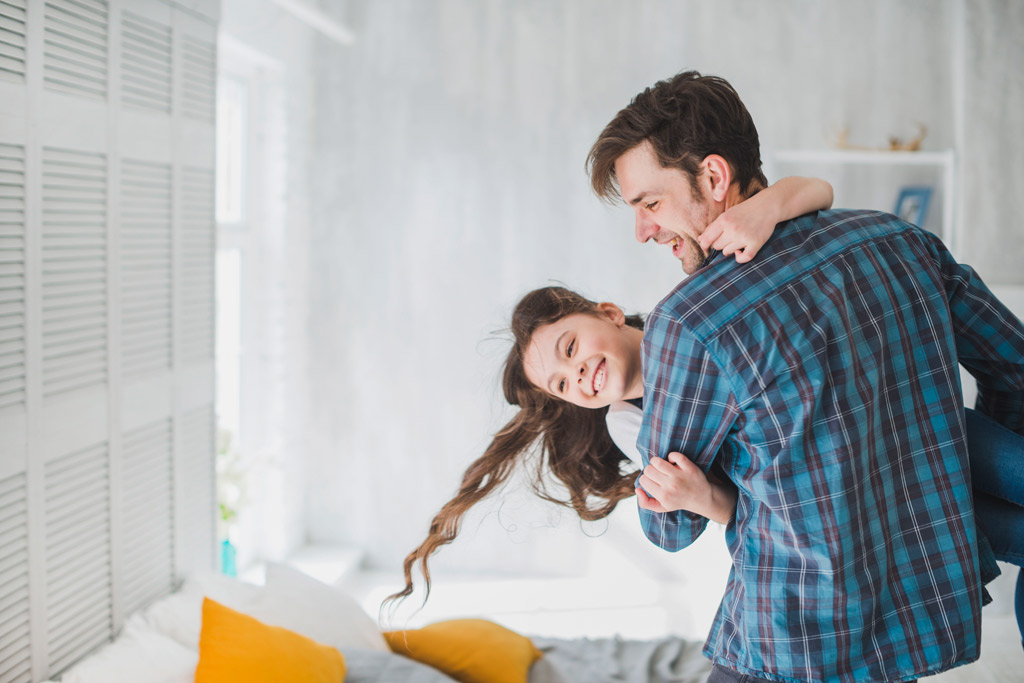 Why a homemade newspaper is the perfect gift for Father's Day
Shopping for men can sometimes feel much harder than shopping for women. But it doesn't have to be. Though they may act tough at times, in reality, dads are total softies! And they love sentimental gifts! Who doesn't? Nothing beats knowing that someone has gone through a great deal of effort to come up with a special gift, just for you. The time and effort you put into creating a personalized Father's Day newspaper is beyond price. With a homemade newspaper, you can make a meaningful and touching gift that will undoubtedly hit Dad's soft spot!
Turn your Father's Day newspaper into a super cool, themed newspaper!
Not quite sure how to theme your Father's Day newspaper? Not to worry! We've summed up several fun ideas for you that will give your homemade newspaper that personal touch and that will turn your newspaper into a one-of-a-kind gift for Dad.
1. A family journal
A photocollage of the family is a fun gift idea for Dad on Father's Day. Capture your favorite family moments in a newspaper in a fun and creative way by playfully adding various captions, speech bubbles, descriptions and fun facts to your photos! Dads are incredibly proud of their family and love to look back at fun family moments spent together. A Father's Day newspaper is a fun and creative gift to leaf through time and time again!
2. A travel journal
Is your dad consumed by wanderlust? Has he ever made a memorable trip but didn't find the time to place his favourite photos in a photo album? Spare some time this Father's Day and make sure Dad finally gets that holiday album! Add fun photo's, roadmaps, descriptions and location tags. Your headline? "Around the World with the World's Best Dad". A travel journal is the perfect gift for Dad on Father's Day!
3. A hobby journal
What does your dad do in his spare time? Maybe he's super athletic and loves to cycle, run, swim or play football? Or maybe he's a real sports nut and has bought season tickets to his favourite basketball team? Or perhaps he prefers doing cultural activities, like going to food festivals, the cinema, or the theatre? ...Why not make a newspaper that's entirely dedicated to what makes Dad happy? No doubt he would love it if you were to share some fun photo's, anecdotes, or stories about him!
4. A childhood journal
Admit it, what's better than discovering old childhood photographs? Take a trip down memory lane as Dad recounts the good old days. Create a timeline highlighting the key milestones of Dad's childhood: his mischievous antics at school, his first girlfriend, his school dance, his old football team, and so much more! Let Dad revel in the spotlight as he takes centre stage in your Father's Day newspaper. He'll absolutely love it!
5. A "Father of the Year" journal
Do you have the best dad in the world? Father's Day is the perfect opportunity to boast! Turn your Father's Day newspaper into an extensive report on the 2019 Father of the Year Awards. This year's awards were a another landslide victory for Dad - obviously! Report on the events that lead your father coronation as "World's Best Dad" and give your readers an exclusive look at the man behind the marvel. Finish it off by allowing his biggest fans (aka family and friends) to say a few words to commemorate this special occasion!
Make your own Father's Day newspaper with Happiedays
Do you want to make your own newspaper for Father's Day? Do you have a specific theme in mind? Then get started immediately with Happiedays! Happiedays is an online tool with which you can make your own personalized newspaper as well as have it printed and delivered to you at home. It's child's play, really: choose a design; add texts, images and other content; and place your order. Get started immediately with the templates we've prepared for you or start with a blank template if you want to start from scratch. You can make your own Father's Day newspaper in no time!