Make a homemade newspaper for Grandma and Grandpa in quarantine
Life has turned upside down! The current lockdown and quarantine measures mean we all have to spend some time apart. While these are challenging times for us all, time apart can be especially be hard for grandkids and grandparents. We know the best way to keep our grandparents safe isn't always the easiest. Luckily, there are lots of fun and creative ways to stay in touch. A homemade newspaper filled with your personal photos and content is an original and creative way to keep your grandparents up-to-date with the latest news. Here are some helpful tips and tricks on how to make a newspaper your grandparents simply won't get enough of.
Tips for Grandma and Grandpa's newspaper
Family news: Let your grandparents know what you've been keeping yourself busy with these last few weeks. What's it like working from home? What have the kids been up to? How are you staying in touch with friends and family? Which books have you read? Which walking trails have you discovered? Which recipes have you tried out? Which flowers have you planted in the garden? What drawings have the kids made?
Puzzle corner: Does your grandmother enjoy doing crossword puzzles? Then why not add a puzzle corner to your newspaper filled with sudokus, Swedish crosswords, words search puzzles, dingbats and more? Make the puzzle yourself or download one online. There are lots of online applications with which you can make a personalized crossword puzzle full of insides jokes. They're definitely worth a try!
Skype manual: Texting, emailing or video calling doesn't always come naturally to grandparents (in fact, they rarely do), but it's never too late to learn something new. Do you want to teach your grandparents how to Skype, for instance? Then add a step-by-step guide to your newspaper explaining how to download, install and use the application. Be sure to use lots of screenshots to make sure each step is crystal clear.
Pictures form the old days: The only way to get through these challenging times is to cling to memories of better days. So take a trip down memory lane and ask all the grandkids to write a short message recounting some of their fondest memories of good times spent with their grandparents. The accompanying pictures from the old days are, of course, a real must. Your grandparents will love reminiscing on better times!
Reading material: Give your grandparents something to read by adding some interesting articles to your newspaper. Things like "10 Tips to Survive Quarantine", "14 Good Books to Read While in Quarantine" and "Tips on Coping with Lockdown Anxiety".
Exercise tips: Everyone knows that staying active helps keep you happy and healthy. Encourage your grandparents to move as much as possible with several day-to-day exercises and tips for staying fit at home. Or simply get them out and about with a mapped-out walking trail along lesser-known paths in your neighborhood or nearest park.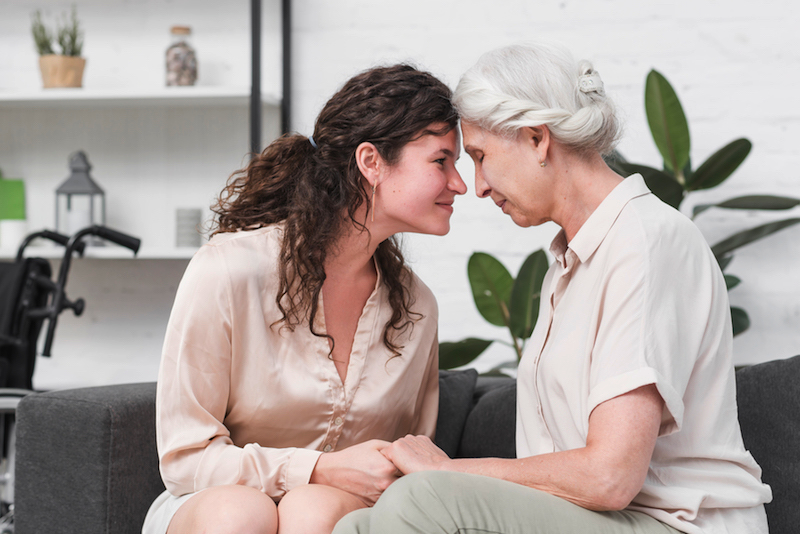 Do you miss your grandparents too? Luckily, there are lots of fun and creative ways to stay in touch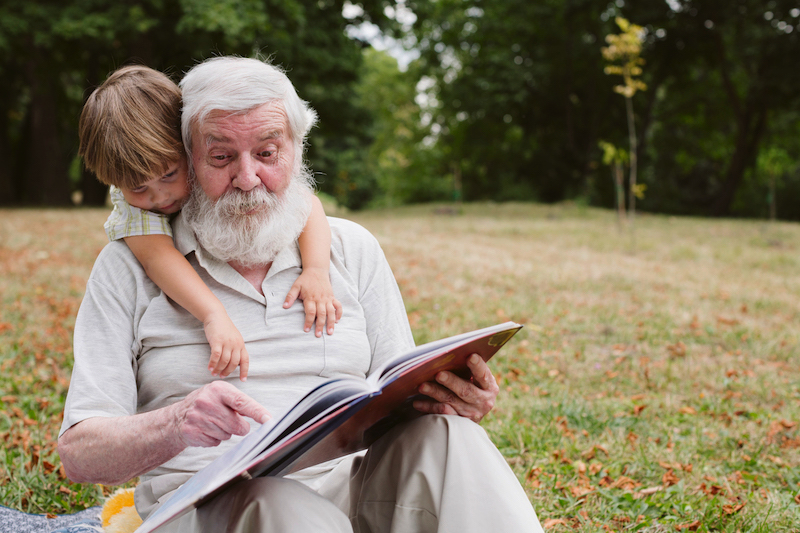 With these helpful tips, your newspaper will undoubtedly form a bright spot in these hard times
Making a homemade newspaper with Happiedays
Do you want to surprise your grandparents with a homemade newspaper? Happiedays wants to give all children, grandchildren and families the chance to stay in touch in a unique and creative way. Get started immediately with one of our many newspaper templates. With our #StayHome newspaper, we've prepared a readymade newspaper filled with walks, quizzes, exercises, puzzles, recipes and more. Or opt for a blank template if you want to start from scratch. A newspaper filled with news and photos from home will undoubtedly make your grandparents' day!