Design newbies Anne and Hank make their own newspaper to commemorate their anniversary
After their anniversary celebrations, Anne and Hank sought a fitting way to reminisce about this beautiful day while also taking the time to thank their friends and family for sharing this special day with them. A personalized newspaper from Happiedays seemed like the perfect solution! But this initially proved to be little challenging for these self-proclaimed "design newbies". How did they get on? Anne and Frank tell us what it was like to make their own anniversary newspaper.
Looking for the perfect anniversary keepsake
"40 years marriage is quite a feat! And that's why we decided to throw a huge party for friends and family. We all had such a great time and we can't thank everyone enough for coming down to celebrate this special day with us. Without our friends and family, this would have been a completely different experience. That's why we wanted an equally amazing way to say thank you. We felt a conventional thank-you card just didn't cut it! Luckily, we came across Happiedays, and we immediately knew that there was no better way to say thank you. It's not every day you get to make a newspaper for your wedding anniversary."
"Considering Anne and I don't have much design or computer experience, we set off to make our anniversary newspaper with slight apprehension. Luckily the Happiedays anniversary theme page and newspaper templates provide tons of inspiration for making your own anniversary newspaper! Anne does lots of arts and crafts in her spare time and has enough inspiration and creativity for the both of us. That's why we decided to make our own newspaper from scratch using a blank newspaper template. We had lots of fun ideas, but when we hit a few technical hurdles, we initially thought that we may have bitten off more than we could chew. That's when we decided to call Happiedays for help."
Collaborating with Happiedays to make the perfect anniversary newspaper
"The service at Happiedays was great and they were more than happy to lend us a helping hand throughout the design process! Not only did they give us useful tips and tricks, but they also showed us just how easy it was to make a newspaper using their online editor and newspaper templates. Their most useful tip? The online tutorials for making a newspaper. These videos clearly illustrated the different functions of the editor, from cropping images to wrapping text around an image. They were a godsend!"
"After taking a look at some of these tutorials, making a newspaper for our anniversary seemed like a breeze! So, we immediately unleashed Anne's creativity. Ever the perfectionist, Anne started to sketch multiple design possibilities taking into account the different possibilities and ideas she had accumulated by having a look at the tutorial videos and newspaper template designs."
"As soon as we had settled on a design, we headed over to the computer and got started! Whenever we hit a hurdle, we simply called the Happiedays team, who were always more than happy to help us find the right solution. Our anniversary newspaper was completed before we knew it! We ordered our newspapers on Tuesday and had them home delivered on Friday! And although Happiedays offers home delivery for each copy, we decided to hand the newspapers out ourselves. Nothing beats the look on everyone's faces when reading our anniversary newspaper!"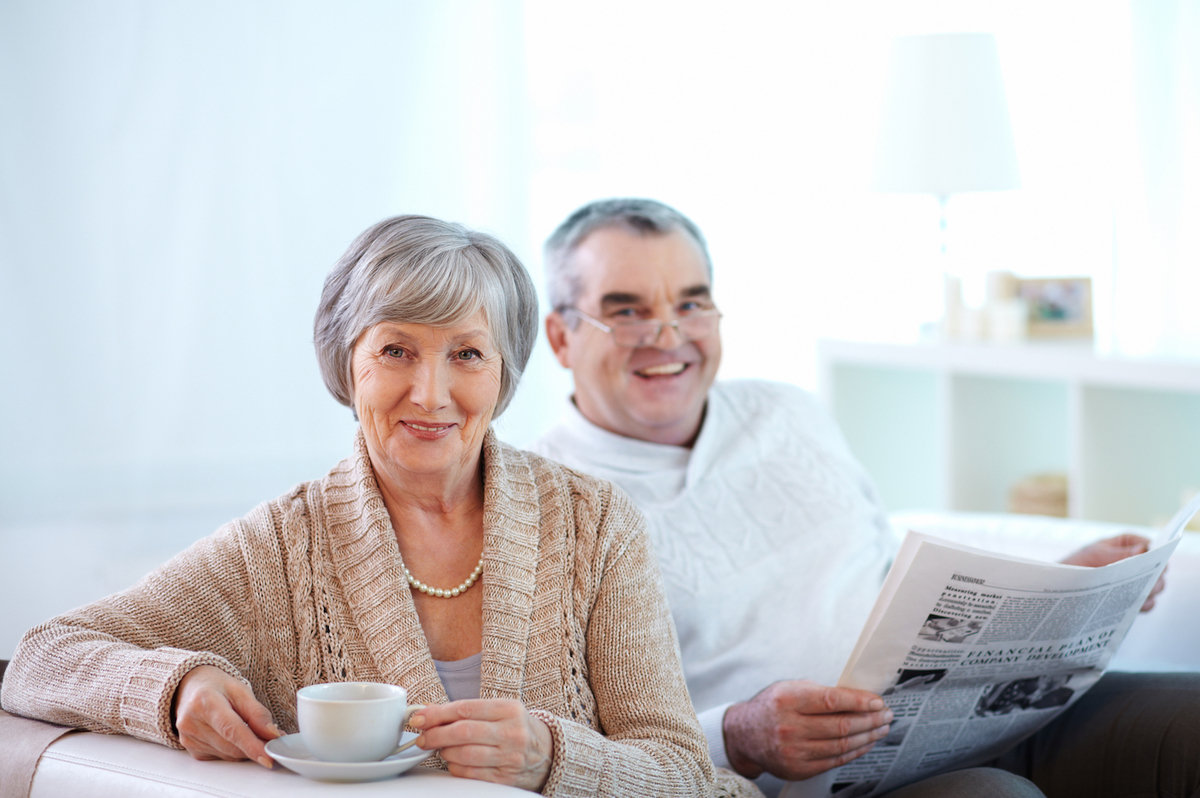 Anne and Frank loved handing out their anniversary newspaper to friends and family!
"Making our own anniversary newspaper was a great experience. We definitely recommend it! And as we experienced first-hand, there's absolutely no reason to worry: together with the tutorials, newspaper templates and service provided, there couldn't be a better place to make your own newspaper than Happiedays!"