A personalized newspaper is the perfect gift idea for Father's Day
Is your dad always there for you no matter what? Can you always count on him for sage advice and pearls of wisdom? Does he know how to cheer you up when you're down? Do you secretly enjoy those cringeworthy "dad jokes"? Then Father's Day is the perfect opportunity to show your dad just how much you love and appreciate him. A small gesture is all it takes!
So why not wish your dad a happy Father's Day with a personalized newspaper? Make your own newspaper and dedicate it entirely to your dad! What does your dad like to do? What are his hobbies? Does he like playing sports, cooking or watching action movies? What's his favourite football club? Does he have a favourite band? Use these ideas as inspiration for themes, texts, poems, images and quotes for your Father's Day newspaper. Thanks to our user-friendly editor, you can incorporate these ideas in a fun and creative DIY project.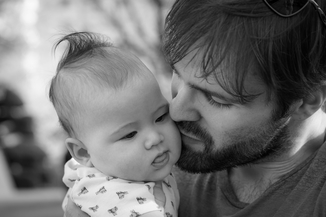 A Father's Day newspaper is the perfect home-made gift
Your dad will always appreciate the thought and effort that has gone into a homemade gift. But this time you won't be needing any glue, scissors or scrap paper. Even writing skills aren't a real must. All you need is a bunch of adorable photos, a couple of silly poems, and a handful of funny Father's Day quotes. Take this opportunity to stroll down memory lane and remind your dad and the rest of your family of your most memorable moments together. Happiedays is an online tool which allows you to make your own newspaper and have it printed and delivered starting from just a single copy! It's the perfect gift to give your dad on Father's Day.
A Father's Day newspaper is the perfect arts and crafts projects for children
Making a Father's Day newspaper can be a fun arts and crafts project in whihc to get your children involved. Are you looking for an original gift for your husband or father? Together with your children, you can make a newspaper and have them hand it over to their father or grandfather. The Happiedays online editor is easy to use, for all ages! Together, you can make a unique Father's Day gift in no time!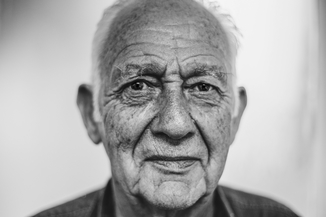 A Father's Day newspaper is super easy to make with Happiedays
Making your own newspaper isn't hard to do with Happiedays! In fact, it's super simple: simply choose your design, add your own content (text and images) and order your printed copy. Happiedays takes care of the rest! You can choose to have your newspaper delivered to you at home or to an address of choice. Happiedays will make sure your newspaper is delivered to you on time!
Ready to get started? Bundle all your images, texts and poems together and start your digital arts and crafts project with Happiedays. Happiedays has already prepared several Father's Day templates for you to choose from. Get started immediately with one of these templates, or opt for a blank template if you want to start from scratch.