5 tips and tricks for your Father's Day newspaper
Tip 1: A themed newspaper
Dedicate your newspaper to your dad's favourite tv show, book, hobby, colour, sports team, etc. Centre your newspaper around this theme and get creative! Is your dad a Chelsea FC fanatic who would appreciate a Blues-inspired newspaper dedicated to his favourite football team, for example? The possibilities are endless!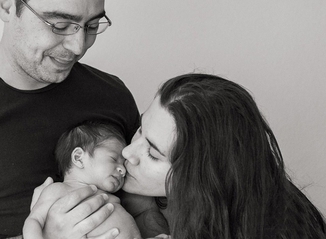 Tip 2: A photocollage of the family
A photocollage of the whole family is a fun gift idea for your dad on Father's Day. And if you include pictures from family birthdays and other memorable moments from the past year, you'll end up with a unique end product. Gather and share your family's stories in your own personalized newspaper. It's the perfect Father's Day gift: a lovely family token that will be lots of fun to leaf through and that will undoubtedly be cherished forever. Happiedays is an online tool that allows you to make your own personalized newspaper as well as have it printed and delivered. Happiedays is here to help you create a memorable Father's Day.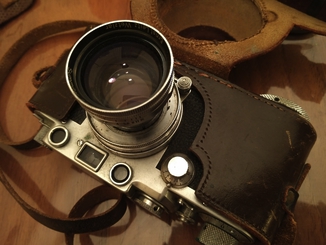 Tip 3: A hobby journal
What does your dad do in his spare time? Maybe he's super athletic and loves to cycle, run, swim or play football? Or maybe he's a real sports nut and has bought season tickets to his favourite basketball team? Or perhaps he prefers doing cultural activities, like going to food festivals, the cinema, or the theatre? ...Why not make a newspaper that's entirely dedicated to what makes your dad happy? No doubt your dad would love it if you were to share some fun photo's, anecdotes, or stories about him! And making your own newspaper online is super easy with Happiedays. Your dad will love receiving this special homemade gift, especially on Father's Day. All you have to do it choose a design, add your own images and content, and place your order. It's that simple!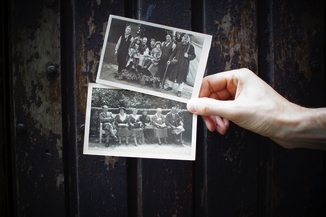 Tip 4: A trip down memory lane with vintage photos of dad
What's better than discovering old childhood photographs? Look for all the fun and adorable childhood photos you can find of yourself and your dad and put them in your newspaper. Maybe you've found an old photo of your dad in which the two of you bear an uncanny resemblance? "Can you spot the 7 differences" is also a classic that's guaranteed to bring a smile to everyone's faces! With Happiedays, you can customise your newspaper and tailor it to your own specific wishes and style. Surprise your dad with this fun and original Father's Day gift!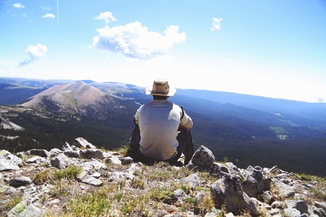 Tip 5: A holiday souvenir
A photocollage can serve as a fun souvenir of a memorable trip. Making a collage of your trip is also super easy to do with Happieday's easy-to-use online editor. A personalized newspaper not only makes for an original holiday keepsake, but it's also a unique gift idea. So why not make a fun overview of your most memorable family holidays? A newspaper with the headline "Around the World with the World's Best Dad" is the perfect gift for your dad on Father's Day! He'll absolutely love it!