A Mother's Day newspaper is the perfect arts and crafts project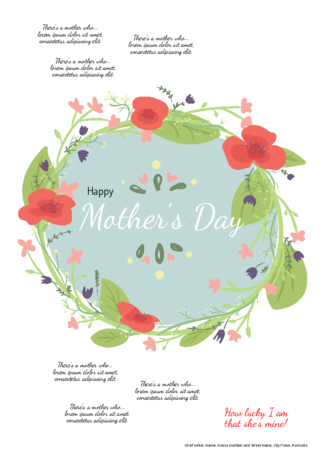 What does your mum like to do? What are her hobbies? Does she like gardening, decorating or cooking? What's her favourite colour? Does she have a favourite animal? Use these ideas as inspiration for themes, texts, poems, images and quotes for your Mother's Day newspaper. Thanks to our user-friendly editor, you can incorporate these ideas in a fun and creative DIY project.
Ready to get started? Bundle all your images, texts and poems and start your digital arts and crafts project with Happiedays. Happiedays has already prepared several Mother's Day templates for you to choose from. Get started immediately with one of these templates, or opt for a blank template if you want to start from scratch.